Walk-in Closet Ideas
Walk-in Closets are common place in today's house plans. All master suites either have one large walk-in closet or his and her walk in closets. These closets offers a lot of space. Within a quick period of time, however, that space quickly fills up. The best solutions is planning ahead and using the right space organization system. Our friends at ClosetMaid are kind enough to give us some suggestions.
When buying your plans, take time to plan ahead. This will allow you to see the options to meet your needs when talking to your builder. You want to make sure you avoid regretting installing the wrong storage system. Look at the layout of your walk-in closet(s) and make sure you have its dimensions. The should include depth, width and ceiling height.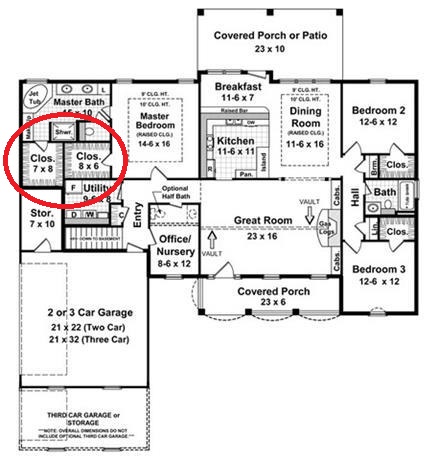 hpp 16034 floorplan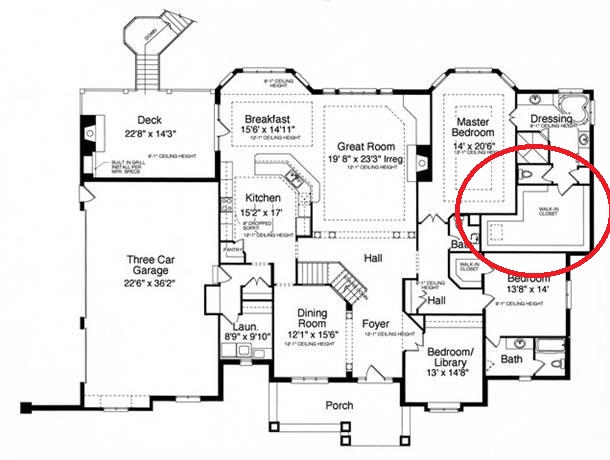 HPP 17432-FIRST-FLOOR Assess your wardrobe and accessory needs Think about how the closet space will be shared Set your budget for a storage system Ask yourself if you have the skills to install the system yourself or need to builder to do it for you. Look at the available options.
Wire shelving systems offer efficient storage options at affordable prices. They also are easier to install yourself and are flexible to meet future needs.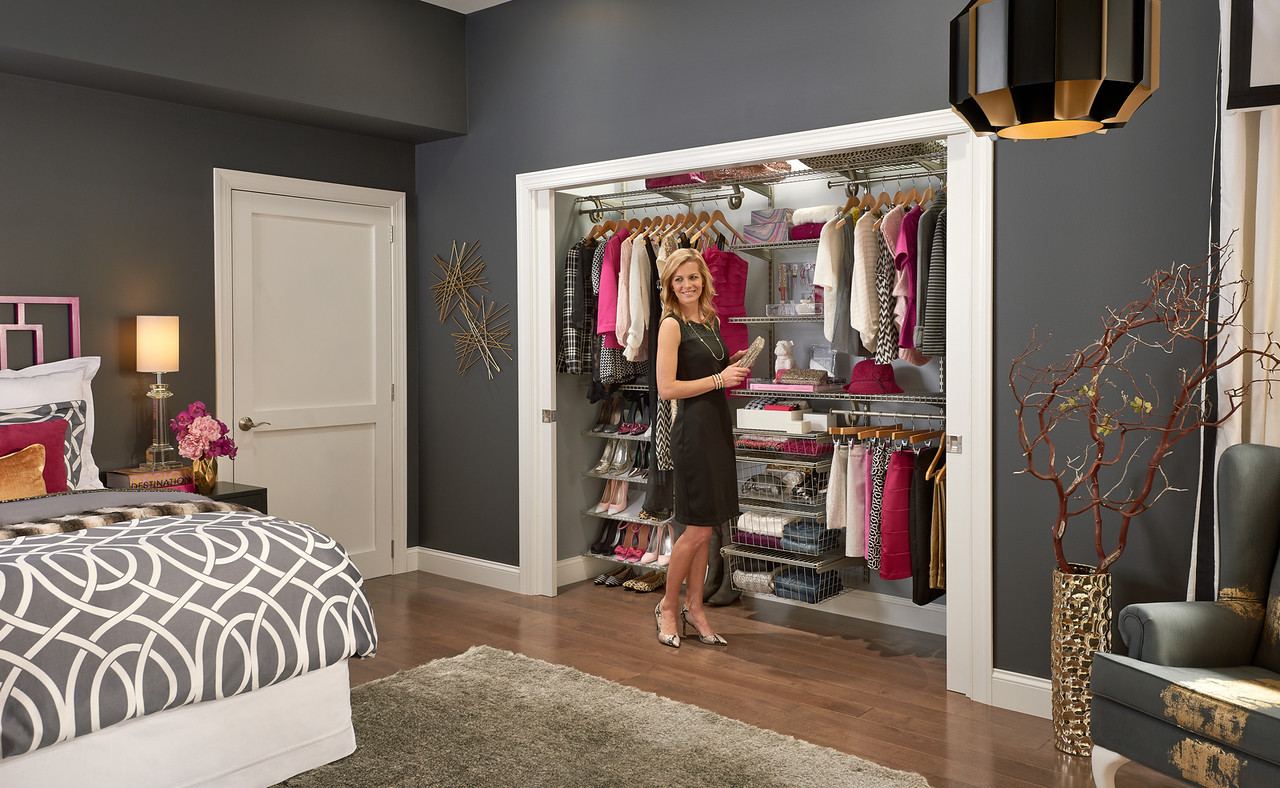 ClosetMaid ShelfTrack in Nickel
Laminate/wood systems offer even more elegance.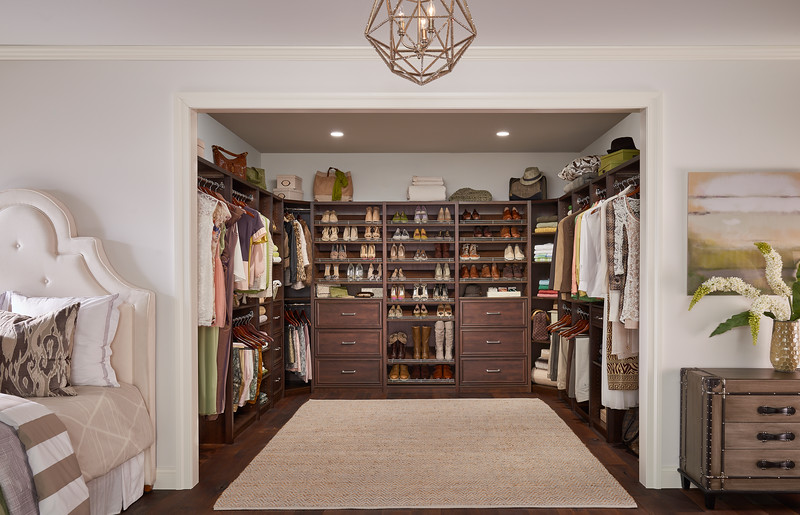 ClosetMaid SpaceCreations Premier in Dark Java For more information and guidance, feel free to contact ClosetMaid to help plan to build your dream home from HousePlansPlus.com by clicking here.